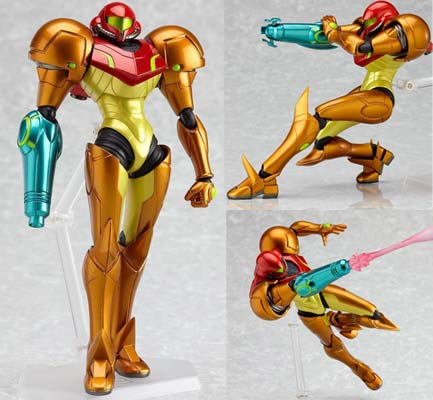 Beautiful Figma Pre-Painted PVC Figure METROID Samus Aran. There are new missions for Samus. She has to put on her suit and fly off to space to deal with the latest crisis. True to the armour designs in the game. The beautifully painted suit shows off the texture of the metals, its gleam and sheen portrays the heaviness. The plates carefully hides the joints, giving the figure a life-like appearance.
She comes with all her handy tools. The Morph Ball and the different beams help the collector create a scene from the game. Stick the effect parts to her canon when she fires at her opponents. Her different hand parts allow her all sorts of action poses.
When a mission complete successfully, slip the thumbs-up hand part onto her.